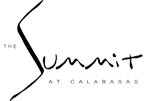 Calabrese Café to Open at The Summit
Calabrese Café, a healthy counter-service restaurant co-founded by celebrity fitness & nutrition expert Autumn Calabrese and her brother, Chef Bobby Calabrese, is under construction at The Summit in Calabasas. Taking a 4,138 SF space, the concept is based on the 21 Day Fix breakthrough nutrition program and Fixate, a healthy-eating cook book with accompanying show, created by the founders. Offering breakfast, lunch and dinner, the menu will include a variety of wraps, sandwiches, salads and desserts, all with a health-conscious focus. A grab-and-go section will serve to compliment the dine-in menu, along with a specialty coffee and tea bar. Expected to open late summer, Calabrese Café will be a welcome addition both the center and surrounding communities. Cypress Retail Group represented the landlord in this transaction.
For more on Autumn, click the below link to her official website or check out @autumncalabrese on Instagram.
https://www.autumncalabrese.com/