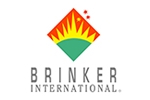 Chili's & Corner Bakery Active in South Los Angeles County
Brinker International, the parent company of Chili's Bar & Grill and Corner Bakery, has recently signed leases to open Chili's Bar & Grill locations at Pico Rivera Towne Center (630,000 SF promotional center), Downey Landing ( 400,000 SF Community Center), The Village at Century in Inglewood ( 200,000 SF Community Center), and South Bay Pavilion at Carson (1 Million SF Enclosed Mall and Community Center). All four locations will range in size from 6,200 SF to 6,500 SF.
Brinker has also completed a lease for a new 3,000 SF Corner Bakery location in Lakewood, at the northeast corner of Clark Avenue and Candlewood Street, across the street from Lakewood Center Mall.