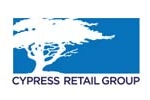 Chipotle & PizzaRev Scheduled to Open Early November at The Promenade in the Camarillo Outlets
Cypress Retail Group is excited to announce that PizzaRev and Chipotle are scheduled to open by the second week of November at The Promenade restaurant pad in the Camarillo Premium Outlets.
The 10,500 square foot pad sits on Ventura Boulevard where it is highly visible from the 101 Freeway. Tenants at the 100% preleased Promenade include Chipotle, PizzaRev, Smashburger, Pick Up Stix, and Yogurtland in this portion of the Camarillo Outlet Center, which is owned by Simon Properties. Existing co-tenants include Forever 21, Saks Fifth Avenue, Panera Bread, Columbia, Neiman Marcus, Johnny Rockets, and more.
Cypress Retail Group's Bob Haas and Bob Walsh completed the acquisition and leasing of the pad on behalf of the developer, Charles Company.