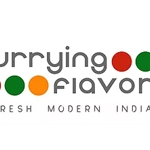 Currying Flavors is Opening at The Summit!
A fast casual restaurant serving up fresh modern Indian cuisine is coming soon to The Summit at Calabasas. Currying Flavors is set to open in a 1,395 SF space at the Summit, joining cotenants Erewhon Market, Jersey Mike's, Blinkbar, Calabrese Café, and more.
Matt Haas and Bob Haas of Cypress Retail Group represented both the Landlord and Tenant in this transaction. For additional lease information, please visit our website at Cypress.net or check out our Twitter page @CypressRetail.