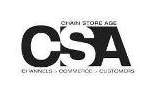 Real estate experts: Still business as usual at Sears
MARCH 23, 2017 | BY AL URBANSKI
Despite dire statements made on a recent SEC filing, Sears and Kmart stores will remain as fixtures on the retail landscape for some time to come, according to retail real estate experts contacted by Chain Store Age.
"The news was not news," said REIT analyst Alexander Goldfarb of Sandler O'Neill + Partners about a Sears filing that questioned its own future as a "going concern."
"Looking at Sears's performance over many, many years, it's clear that they've been a retailer having troubles," Goldfarb said. "Sears will continue doing what it's doing with Seritage, closing 10 boxes at a time. If they were to dump all of their real estate at the same time, they'd get a much lower price."
The REIT Seritage holds leases on 170 Sears stores and 82 Kmarts.
Since 2004, when Eddie Lampert bought Sears Holdings, financial analysts have posited that prime retail real estate was what the successful investor was really buying.
"Eddie Lampert made this a real estate play from day one. Now he releases this [SEC filing] and goes along selling off parts," said Jim Bieri, principal of Detroit-based Stokas-Bieri Real Estate, a Midwestern real estate brokerage.
Sears may have less relevance in today's retail sphere, but it remains a big player in retail real estate. Five years ago, GGP paid Sears Holdings $270 million for 11 stores, and at least $200 million of that went for the Sears location at GGPs high-grossing Ala Moana Center in Honolulu.
In its 2016 annual report, Sears Holdings reported owning 360 full-line Sears and Kmart stores and leasing 1,045 of them. Those leases can be milked as a substantial revenue stream for years to come.
"These big-box leases typically go on forever, and the tenant has sub-lease rights and five- or 10-year options," Bieri said. "It depends on the property and the location, but it's conceivable that Sears averages paying two to three bucks a foot for space they can sublease for eight to six dollars a foot."
Goldfarb points out that Sears and Kmart store closings to date have been limited largely to low-performing markets and centers, "Just look at the list of the Sears stores being closed, or look at the Macy's and Penneys that are closing. They're mostly in tertiary markets," he said. "You don't see them closing at the Roosevelt Fields or Houston Gallerias or Tysons Corners."