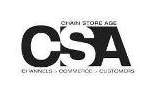 2017: The Year When Retailers Smash Their Cookie Cutters?
2017: The Year When Retailers Smash Their Cookie Cutters?
NOVEMBER 23, 2016
BY BOB HAAS
Retail real estate professionals and retailers have a symbiotic relationship when it comes to creating great shopping centers and memorable destinations. The former can develop, lease, and broker spaces in great projects in compelling locations, but a retail or mixed-use project is ultimately defined by its tenants: the better the retailers, the better the project.
With that in mind, this is the ideal time to talk about what a 2017 wish list would look like for the shopping center industry. In a perfect world, what would retail real estate professionals like to see from retailers and restaurateurs going forward?
The need for more creation and innovation is urgent and ever present. Shopping center developers and managers are always trying to separate themselves from the competition by creating an experiential environment, and no landscaping element or design feature or programming is as powerful a contributor to that experience as a diverse and dynamic tenant roster.
Great shopping centers have great tenants, and retailers need to continue pushing themselves to evolve and innovate to enhance their appeal and attract customers. Large investments are being made in omnichannel retailing and new mobile platforms, but it is equally (if not more) important that physical stores are updated and refreshed to meet modern standards and consumer desires.
The best experience? Good service.
More retailers need to engage in efforts like Target's LA25 innovation initiative, a program that deploys 50 of the brand's top enhancements and innovations in 25 Los Angeles-area Targets in order to "study the power they have on guest experience and sales." Presentation and service are clear points of emphasis in the LA25 program, including a new front-of-store display concept that focuses on delivering content that is relevant to the local community–and regularly rotates new display merchandise.
An all too frequent indicator of impending vacancy is walking into a store or restaurant and experiencing poor customer service. A fascinating PricewaterhouseCoopers study released earlier this year, which surveyed 23,000 online retail shoppers, highlights the fact that quality in-store customer service is a differentiator. This can get overlooked at times, but it is critically important, and retailers would be wise to place a renewed emphasis on training and customer service.
Online shoppers who have taken the time to visit a brick-and-mortar location want the in-store experience to be worth their while. To make that happen, employees need to be both highly trained and well compensated. In the past, retailers have relied on brands, selection, and pricing ahead of service. And, while pricing is still number one, service is on the rise as a consumer priority. For example, 38% of respondents in the study mentioned above would rather talk to a knowledgeable sales professional than look for information on their mobile device.
While some stores in the past clearly haven't felt that more comprehensive customer service training is worth the investment in an industry where labor tends to be fairly transient and seasonal, there are some notable exceptions. Nike has done a great job with this, as has Nordstrom. Great service is more than knowledgeable and well-trained personnel, however. It also requires well-marked areas for guest services and online pickup and returns. Target is doing exactly that in its LA25 program, and is also testing the inclusion of service advisors specially trained to handle customer needs and answer questions.
Retailers and restaurants need to work to better understand unconventional real estate opportunities that are available to them and how to adapt and evolve to take advantage of those opportunities. The cookie-cutter store format is quickly becoming a thing of the past. With an abundance of new and different spaces available in vacated department stores and revitalized urban neighborhoods, an inability to be flexible with size and layout means missed opportunity. More retailers need to follow the example of Bed Bath & Beyond. The kitchen, bath, and home goods giant fields stores of all sizes, with a wide range of different layouts and configurations.
In real estate, sometimes it's cheaper to just build a new project from the ground-up instead of rehabbing an existing building. Similarly, in the world of retail, it can be easier to start anew rather than adapt to meet the changing needs of consumers.
Recent years have shown e-coms to be among the top innovators in brick-and-mortar. Brands like optical retailer Warby Parker and Bonobos have made spectacular transitions. They invest a lot of creativity and resources into their online initiatives, and they do the same in physical retail.
There is lots of room out there to take advantage of real estate opportunities where tired concepts are underperforming or failing. There is prime retail space in great projects begging for fresh ideas and dynamic new concepts. Even in the crowded restaurant segment, plenty of room remains for new concepts. Chef-driven local independents are booming, and chains always need fresh ideas. Even in the successful QSR space that has performed so well over the last several years, there is room to grow. Finding the next Chipotle would be a satisfying addition to that 2017 retailer wish list.
It will be fascinating to see how the industry innovates and evolves over the next 12 months.