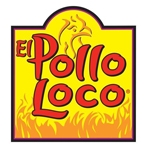 El Pollo Loco is Coming to La Canada … Again!
El Pollo Loco has relocated its Foothill Boulevard store to a new location, 1939 Verdugo Boulevard in La Canada. Set to open in the United Artists Theatre center with Starbucks, North Shore Burgers, All About Poke and others, the new drive-thru store is well-positioned to build on its local following.
Cypress Retail Group's partner, Robert Walsh, represented the Landlord in this deal. Visit the new location in the foothills! Also, for the latest on Cypress Retail Group visit @CypressRetail on Twitter.