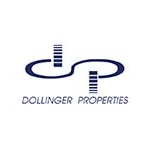 Hobby Lobby Executes Lease in Valencia
Hobby Lobby has signed a lease for the former 52,000 square foot Orchard Supply Hardware space at the Bouquet Canyon Shopping Center.
Co-tenants in the approximately 200,000 square foot shopping center include Best Buy, Trader Joe's, Petco, Office Max, and Sola Salon. Hobby Lobby is scheduled to open their doors in early 2015.
Bob Haas represented the landlord, Dollinger Properties, and Lee Clay of Edge Realty represented Hobby Lobby.