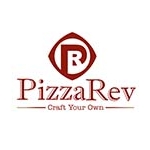 PizzaRev Coming to Santa Barbara
PizzaRev has successfully completed a lease transaction in the Nordstrom anchored Paseo Nuevo Shopping Center in downtown Santa Barbara.
PizzaRev will open its doors December 2014, in the 1,893 square foot existing Kahuna Grill restaurant. PizzaRev, as of this date, is operating ten restaurants in Southern California and has nine additional locations executed and under construction.
Dave Pintard of Investec represented the landlord, while Cypress Retail Group's Bob Haas represented PizzaRev.