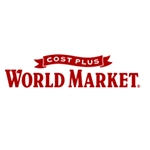 Cost Plus and buybuy Baby Sign Lease at Fallbrook Center
Cost Plus and buybuyBaby have executed the lease of the former DSW space at the Fallbrook Center in West Hills, CA.
The Fallbrook Center holds approximately 880,000 square feet of shop space and includes co-tenants such as Home Depot, 24 Hour Fitness, Target, Kohl's, Petco, Michael's, Sport Chalet, and more. Cost Plus and buybuy Baby's space at the shopping center is a two story building with approximately 20,500 square feet per floor. Cost Plus will take the first floor, with buybuy Baby on the second level.
Cypress Retail Group's Bob Walsh represented Cost Plus and buybuy Baby in the transaction.