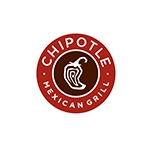 Chipotle Granada Hills Opens
Chipotle has opened a new restaurant site at the northeast corner of Devonshire Street and Balboa Boulevard in Granada Hills.
For the past fifteen years, the location has been a vacant lot, which was formerly operated as a gas station. It now holds a freestanding 2,200 square foot building that includes skylights and water conserving landscape, now serving Chipotle's fantastic food. Bob Haas of Cypress Retail Group completed the ground lease transaction on behalf of Chipotle.