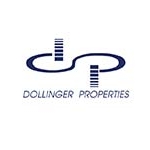 Bakersfield Stockdale Plaza Sale Completed by Cypress
Cypress Retail Group has completed the sale of a portion of the Stockdale Plaza in Bakersfield. The property includes approximately 70,000 square feet of building and is situated at the northeast corner of Stockdale Highway and California Avenue.
Cypress Retail Group's Bob Haas represented the buyer, Dollinger Properties, in the $17,600,000 transaction. Dollinger Properties acquired a portion of Stockdale Plaza that includes Sport Chalet, Fresh & Easy, CVS and 3,000 square feet of shop space. Cushman Wakefield Pacific Realty's Duane Keathley represented the seller, Savemart.