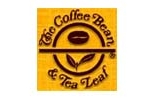 The Coffee Bean and Tea Leaf to Open in Glendale, California
Recently, Cypress Retail Group completed their first deal with Coffee Bean, the nation's oldest and largest privately held chain of specialty coffee and tea stores. Cypress represented both the tenant and landlord, Dollinger Properties, in executing a lease in the city of Glendale, California.
The company's reputation for excellence makes it a welcome addition to any neighborhood and is a leader in product innovations, having developed the original Ice Blended .
The Coffee Bean & Tea Leaf currently has more than 240 stores in California, Arizona, Nevada and Singapore. Cypress Retail Group is proud to represent this quality retailer in San Fernando Valley, Santa Clarita/Antelope Valley(s) and Ventura County . A typical store location is approximately 1,500 sq. ft.
Submit Site Information for San Fernando Valley, Santa Clarita/Antelope Valley(s) and Ventura County:
Andrea Garcia
phone: 818-325-0370, ext. 104
fax: 818-325-0382
e-mail: [email protected]