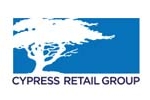 Cypress Retail Group Celebrates 10th Anniversary
On October 11, 2005 Cypress Retail Group's two branch offices had the opportunity to get together and officially celebrate the success of the last ten years. The company and their families took a sunset cruise around Newport Beach harbor. They shared stories and memories of the company's first ten years.
During the last decade, Cypress Retail Group has worked with such national chain tenants as Bed Bath & Beyond, 24 Hour Fitness, Longs Drugs Stores and Bristol Farms. Cypress Retail Group also represents many developers and landlords including Entertainment Properties Trust, Dollinger Properties, Champion Development, and The ARBA Group.
Cypress Retail Group would like to thank our valued employees and clients that have made and continue to make our success, service and growth possible. We look forward to continued success in the next ten years!