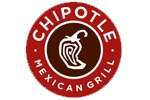 New Chipotle Location Coming Soon to Oxnard!
A new Chipotle location is coming soon to the Channel Islands Harbor, on the southwest corner of Wooley Rd and Victoria Ave in Oxnard. Set to open on the endcap of a newly developed pad building this summer, joining co-tenants such as Vons, Jersey Mike's, Starbucks, and Chase Bank.
Robert Haas of Cypress Retail Group represented the Tenant on this deal. For additional leasing inquiries, please contact Cypress Retail Group at 805-449-1804.